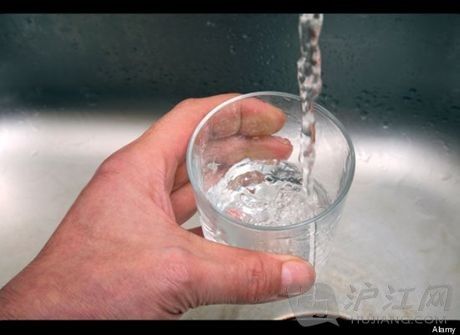 Tap Water 自来水
  According to the National Institute of Dental and Craniofacial Research, a division of the National Institutes of Health, "67 percent of the United States population served by public water supplies, drink water with optimal fluoride levels for preventing decay."
美国国家卫生研究院的下属的美国国家牙科及颅面研究所的研究资料表明,67%的美国人都使用公共用水,里面的含氟量最适宜防止蛀牙。
  That's because fluoride remineralizes teeth, reversing damage caused by acids, which strip away the enamel layer, or "demineralize" it.
那是因为氟能为牙齿补充矿物质,逆转酸性物质所造成的损害。这些酸性物质能腐蚀牙釉层,使牙齿流失矿物质。
  So, if you live in a community with tap water that is already fluoridated, drink up!
所以,如果你住的地方自来水里添加了氟,那就大口地喝吧。